Top Rated Integration App for Managing Salesforce Data in Excel
Accessing and editing Salesforce data is easy with CloudExtend Excel for Salesforce. The platform empowers users to bypass the CSV import wizard or the data loader to update or load new records, such as leads, contacts, or opportunities into Salesforce from Excel with a single click. Users can also create reports for Salesforce and manage them entirely in Excel. Take advantage of the power of Excel to build pivot tables, charts, and more with Salesforce data.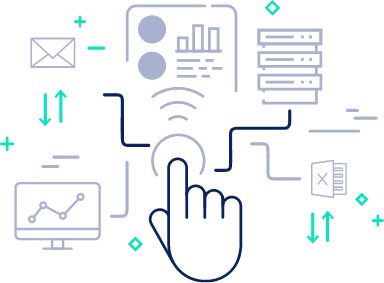 What CloudExtend Excel for Salesforce Does for You
Bypass the Salesforce UI for faster data entry and updates from Excel, whether it is one record or thousands.
Isolate errors easily through color codes and resolve problem records quickly.
Save time and manual effort by viewing and managing all of your open opportunities and activities in Excel.
Increase Salesforce utilization, adoption, and efficiency within your organization.
Thousands of World Class Organizations Rely on CloudExtend Your 14-day trial includes access to documentation, support, and training.
Learn More About CloudExtend Excel for Salesforce
CloudExtend Excel for Salesforce Pricing
Group Pricing
Calculate your volume based pricing using the slider below or enter the total number of desired licenses in the box to the right
Please contact sales for bulk discounts not listed
Please interact with any of the choices availabe above
CloudExtend
Excel for Salesforce Features
Import Salesforce data into Excel using Salesforce reports
Works with Mac and Windows
Access to all Documentation
Create, Read, Update, Delete Salesforce Records from Excel
Celigo import filter support or write your SOQL to import data
Cloud Storage for Templates
Email, Chat, and Phone Support
Admin Portal for License Management
Enterprise billing (no credit card required)
Licenses can be transferred amongst users
Learn more about CloudExtend's commitment to security and the benefits of using role-based access control (RBAC) with third-party apps.
Request a Demo
Have questions? Contact us for a free consultation or to learn more about how CloudExtend can help your organization.